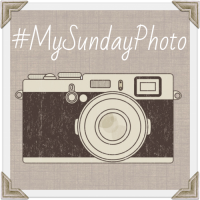 This week I have taken a week off from work and have been redecorating the living room.
We moved into this house nearly 10 years ago and although the kids have had their rooms painted with each theme as they grew, my room and the living room have stayed the same.
It's like most things in life when you are a parent, the kids always come first and you the adult get forgotten. Although, I must admit the longer I left it the more daunting it became.
We have accumulated a lot of stuff that needed to be sorted and being a single mum, the thought of humping furniture around filled me with dread. Also building the new flat pack furniture from Ikea, which a neighbour very kindly did in the end.
Each wall needed at least two coats of paint, which I naively thought that magnolia on magnolia would only need a one touch up coat. How wrong I was!
But one week on and the redecorating is done! I'm just waiting on a few more accessories to arrive adding the finishing the touch and we are good to go.
One of the worst things I have found is trying to find things to match my chosen green theme. It seems green in not a popular colour…
In fact, it is that bad I had to make my own lampshade because I couldn't find what I wanted. Apparently, I missed the memo that said unless you want anything in mustard you are well and truly out of luck.
Green is my most favourite colour in the world and after being given a green picture recently that was made by my grandma before she died, I couldn't resist working my colour theme around it.
I will be finishing off with a huge canvas of the girls in my new green tulle dresses. Definitely one of the best things about being a photographer!
If you see any apple or sage green accessories on your travels, please feel free to let me know. Especially throws and large vases!