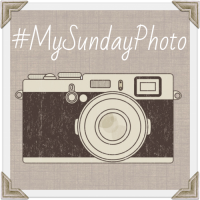 Photography training is a must in this business. Never believe a photographer who says they don't have to train or have never been on a course. If they haven't you need to ask why!
Hand on heart you can never know EVERYTHING there is to know about photography. Things change so quickly from software, to kit and from style, to fashion.
If you want to run a successful photography business, you need to be on top of your game. Always!
This week my children went off on a school residential which gave me some free time to head off to Stoke on Trent, for two Wedding Photography courses run by The Guild of Photographers.
Day one was wedding training with one of the judges Kevin Pengelly. We had two lovely models and a beautifully bright sunny autumn day.
Kevin showed us some different poses, but one of the main things he did different to me, was to put the bride and groom in full sun.
Anyone who knows me knows that I will hunt high and low on a bright day to find shade… Any shade!
But I was pleasantly surprised at the outcome and will not be afraid in the future to place my couple in full sunshine.
It was lovely to meet up with some of The Guilds photographers that I have been online friends with but never met. Photography can be a very lonely business, with many hours sat editing.
It is good to get to know like minded people; it stops me having to bore friends and family with talk about ISO, F stops, shutter speed and exposure.
Day two was a business course with The Guild Director Steve Thirsk.
I am a photographer! I am not a business woman, and unfortunately when you run your own business you need to know how to run it well.
Photography is my sole income; I do not have a partner to help with the finances. I do not have another job, I am not a hobbyist who uses photography to finance the luxuries in life.
My business puts a roof over our heads and feeds my children! That is why it important to me to be the best that I can be.
That is why there will always be Photography training dates in my diary… You can see more of my own wedding work here.
"Live as if you were to die tomorrow. Learn as if you were to live forever."
― Mahatma Gandhi