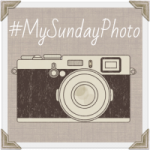 At the beginning of summer, I bought the girls a paddling pool. It was only £25 from B&M but I thought it would do us OK for this year.
Unfortunately, after a couple of uses it seems the valve on the top ring wasn't doing its job and after a few days the top needed pumping up again.
We had had it a few days before I realised it had a problem, so didn't feel I could take it back, it had after all been used a handful of times.
So, we persevered over the weeks and I have got a bit lax in pumping it back up again.
Of course, the girls don't mind. It's a paddling pool at the end of the day and its been hot. Any water is better than no water!
However, I had no idea that that the summer would be so hot for so long. Had I realised this was going to be a long drawn out summer I would have replaced it.
I think the weather has taken everyone by surprise, but how lovely would it be for it to continue like this every year?
I am a big fan of hot weather after living in Corfu for four years, when I was in my twenty's.
One of my girls holds my love for the heat and one doesn't. Mia made me laugh this week when she changed the words to a song on the radio to "I'm soooo hot, it's far too hot, I am melting!"
Mia is also the one in My Sunday Photo, trying her best to keep cool by playing mermaids under the water.
Thankfully the droopy paddling pool ring let me capture this photo perfectly! If the whole thing had been inflated I wouldn't have had such a good capture.
Taken on my iPhone 7+ and edited in photoshop 😊