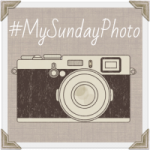 My Sunday Photo "Rainbow Wedding" has already broken one of my rules!
I had decided that when I started blogging again I wouldn't inundate you all with work, work, work. But that I would try and share some of our family antics instead.
However, at last weeks wedding I got a rainbow wedding shot that is quite rare indeed and I just couldn't help but share it with the world.
After weeks of prolonged hot weather and our desperate need of the wet stuff, it decided to finally make a return as my bride and groom sat down for their meal on Saturday.
Unfortunately, as they had a really early ceremony, we hadn't had chance to do any of their creative shots before they ate.
You can imagine my frustration when the heavens opened and the torrential downpour came. But someone must of been smiling down on us that day, as they finished dinner the rain stopped and the sun poked out.
We might of lucked out with the weather, but then god gave us a rainbow wedding photo and all was well in the world again!