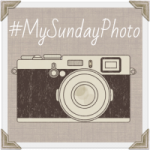 Stonehenge is a place I have always wanted to visit but never gotten around to. So on the way back from our holiday in Cornwall last week we decided to break up the journey and stop off mid flow.
Although it was VERY windy and VERY busy, it did not disappoint!
There is a real sense of peace there, even with the crowds around you. I would love to go back and do the select tickets they do, which let in 30 people in the morning and 30 people in the evening.
I can only imagine how wonderful it must be, to stand inside the stones with only a few other people there. It must be amazing!
I tried to take a few selfies without much luck. For someone who is a professional photographer, my selfie skills suck. But thankfully, a passing lady overheard me telling the kids I'll have to ask someone to take one of us and jumped in to help.
A great job she did too!
It was nice to get away, but now we are back home with our lovely memories and I am straight back to work with three weddings and starting to market my Autumn family shoots.