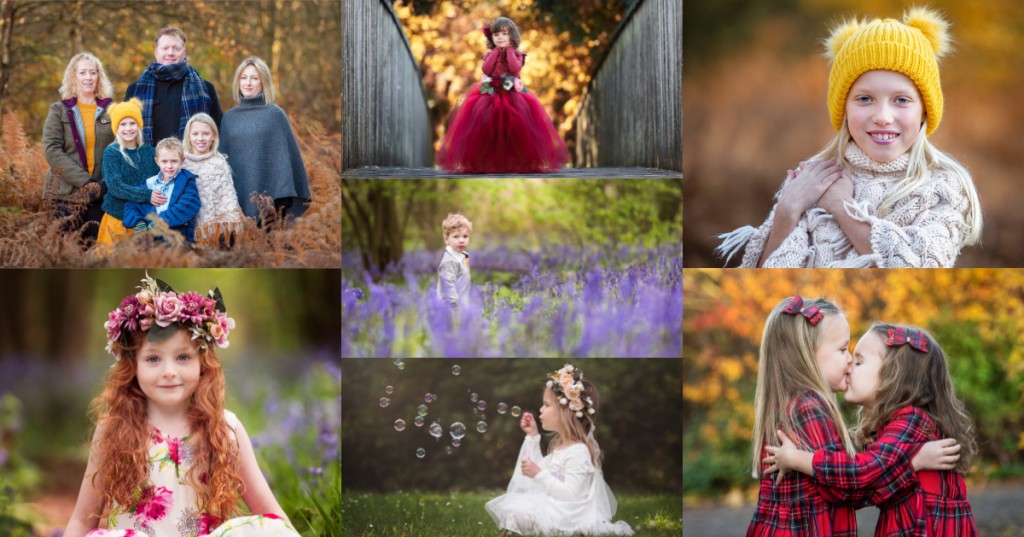 Testimonials
Kind Words from some of the amazing families I have had the pleasure of working with…
If you love my family photography or have enjoyed a Wildgoose Photographics photo shoot I would love to hear about it. You can drop me a review here.
Love Lisa and how relaxed she is which comes in handy when your trying to get a family photo shoot done!
We've just had an Autumn family photo shoot with Lisa and the pictures are wonderful. The shoot itself was fun, Lisa put everyone at ease and has really captured some moments that we can cherish forever. I'm also very impressed with how quickly the finished photos are available – it's only been 3 days! Thank you so much Lisa. Highly recommended!
We had a fantastic time with Lisa, I normally hate having my photo taken but she made me feel so relaxed I didn't think about it. She was really good with our little girl as well, going to all lengths to get her to smile.
We gave Lisa a challenge, in as much as one of our party really didn't want his photo taken but with some clever persuasion from Lisa, we have some amazing memories captured forever. We laughed solidly for two hours and this really shows in our photo's, Lisa works hard to put you at ease & is a complete pleasure to work with.
The photographic session with my daughter and the photos produced are truly stunning, it totally captured the spirit of Maia and her passion for dance. Maia loved every moment of the shoot, a very happy bunny and a very proud father. Well done Lisa thank you for taking the time and capturing that moment.
We are beyond thrilled with our photos taken by the very talented Lisa! She was fantastic with the children and put them at ease in front of the camera from the off. We had a really enjoyable afternoon and have brought home some great family photos which we'll treasure for many years to come.
This was such a lovely experience, it was so nice shooting with a photographer that makes you feel so relaxed in front of the camera, the photos came out beautifully, definitely recommend Lisa!
Fantastic photo shoot with Lisa. Really captured our 2 girls' personalities. Very patient with both of them too – they are both high in energy but Lisa still managed to get lots of amazing, natural shots. Would highly recommend. Thank you!
Lisa created such a nice atmosphere for our shoot. So relaxed and informal, (as we'll as fun!) and got some beautiful shots just catching the moment. We are thrilled to bits with our family photos and we're particularly impressed at how quickly the images were ready for us, especially at this busy time of year. No hesitation in recommending and thank you again for everything! X
Lisa is amazing! She captured our family just how we wanted her to; fun, natural and playful. Now trying to decide which prints to have is so difficult as they are all amazing! Thanks again Lisa x
Lisa was fantastic from start to finish; kindly rescheduling when my little one got chicken pox and then turning my usually camera awkward oldest into the star of the day. The photos are amazing and I can't wait to book another shoot to document my growing girls! We had such a lot of fun in the woods; I haven't climbed a tree in years! Great work Lisa, you are amazing!
Lisa was brilliant working with me to get some amazing pictures for Father's Day. Ever the professional, she put up with my 4 year old clambering all over her and got some lovely shots of my 7 month old. Couldn't recommend her enough. Thank you Lisa
So this was brought for my son as a first birthday present, after having a very bad experience with a previous photograph company, I wasn't really looking forward to it…….well I had the most amazing experience with Lisa and so did my partner and little boy, we are so please with the photos! Highly recommended and will be using Lisa again….thank you for such a positive experience
We have had a couple of photo shoots with Lisa now. She has been fantastic both times with our camera shy son and managed to get some natural smiles from all of the kids. Definatley recommend. X
You are amazing lisa !!! I love your work
Lisa was absolutely fantastic, as a family we felt really relaxed and she was great with our 2 young girls. She even managed to get smiles out of our shy 2 year old. The photos she produced are absolutely beautiful… There's going to be done very happy grand parents come Christmas!
Would recommend her to anyone. Don't hesitate to capture a moment in your family history.