Thank you for visiting my website and welcome, I'm a Northampton Photographer based in Towcester, South Northants.
I make sure all of my outdoor family photo sessions are a mini adventure for all of the family. Unlike a studio, the great outdoors provides plenty of natural distractions to keep your little ones entertained. While you also have the added bonus of various beautiful backgrounds in one shoot.
One of the main concerns I hear from parents is that they think their children won't pose and won't sit still. Please don't worry. With me each session lasts long enough to let your child have fun, explore and relax in front of the camera, but not so long that they get bored… This Northampton Photographer will never push little legs further than they want to go.
I am available for outdoor family portraits, weddings, pet & equine and brand photography. Images are creatively hand edited by me and supplied in print AND digital download. Leaving you to decide how best to share them with your family and friends.
Are you looking for a Photographer around the Northamptonshire, Bedfordshire, Buckinghamshire, Oxfordshire area? Please feel free to contact me here to ask any questions or book your photo session.
I look forward to working with you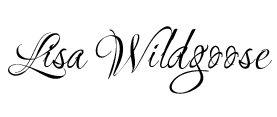 Get In Touch
If you have any questions at all, please don't hesitate to get in touch!