It is that time of year when those short-lived bluebells are getting ready to push their beautiful heads up out of the ground and delight us with their presence.
It is one of my favourite and most busiest times of the year, so booking ahead is essential.
I've already sold half the sessions and imagine the rest be gone very soon. Here is a list of availability:
26th April @ 1pm, 2.30 and 4pm
3rd May @ 1pm and 4pm
10th May @ 11.30, 1pm, 2.30 and 4pm
With Mother's Day coming up, a bluebell photo shoot will make a fantastic gift from children to their mummy's. Something you can all look back on and memories you can cherish forever!
Each session costs just £75. You will then get to purchase only the images you love, once you have seen them!
My images collections start at £225 or you can purchase a beautiful handmade Italian product from £250.
What should you expect from your bluebell photo shoot?
Please be aware that bluebells are seasonal and weather dependent. But as a rule of thumb I say 25th April to 15th May is normally about right.

Bluebells are a protected species and must be treated as such. We will stick to paths and grass patches for your shoot, where we won't trample or harm them in anyway.

Dogs are more than welcome, but for the reason above it is best they are kept on a lead until we find a space for them to run free.
I know the woodland well and will guide you to the best spots for your bluebell photo shoot. I have a round route but will never push little legs further than I think they will go.
Each session is 90 minutes long and run back to back. Unfortunately, if you run late that time will be lost, so please make sure you are on time.

You will be sent an email the week before your session with directions and finer details. This also includes a link to clothing suggestions to help complement the flowers colours.

You will get an online gallery of approximately 40 images to choose from. These can be viewed and ordered from the comfort of your home.
The gallery will be with you within 7-14 days of your Bluebell photo shoot and will be open for orders for 7 days.
Digital images are immediate downloads which must be downloaded onto a PC or Laptop. The high-resolution files are too big to be downloaded onto your mobile device.

Don't forget the grandparents can come too. I really love multi-generational photo shoots, memories are very important to us here at Wildgoose Photographics. The more the merrier!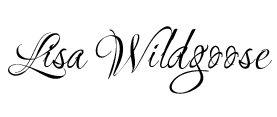 Bluebell Photo Shoot
90 Minute Photo Shoot
Creatively Edited Gallery
A Range Of Beautiful Image Collections and Stylish Products To Purchase